Indian railways has recently changed the way of lodging complaint any suggestion related to train or station status. Railway has launched an digitalized way to check your train status, now you can register your complaint online by rail madad app download now regarding refund and many more, through this application you can check your complaint application status.
24*7 helpline number
Railway has provided the helpline number by board control cell to bridge a connection between the administration and public.
138 and 139 for rail madad cell.
railmadad@rb.railnet.gov.in
Download RAIL MADAD APP on google – CLICK HERE
How rail madad app works
RAIL MADAD app – RPGRAMS introduced an online madad app through which passengers can registered by their mobile phones and web.
Once you registered yourself on app, now you can complaint, and can even check your application status. This digital platform eliminates the process of standing in long queues.
Your complaint status is relayed on your registered mobile number through SMS.
Madad app provides you complete info about rates along with (inclusives taxes) for basic food items on trains as well as on stations thats cool !!!
This app is available on both android and apple os which made it very easy to use. You will receive your train status and even train timings whenever needed.
Madad app contains various important helpline numbers like child helpline, security which can be use in emergency situtation. for immediate assistance.
How to registers a complaint on RAIL MADAD app.
Login to madad app on your phone with your account if you have already registered, you can even registered as a guest.
Enter your mobile number and password to register a complaint.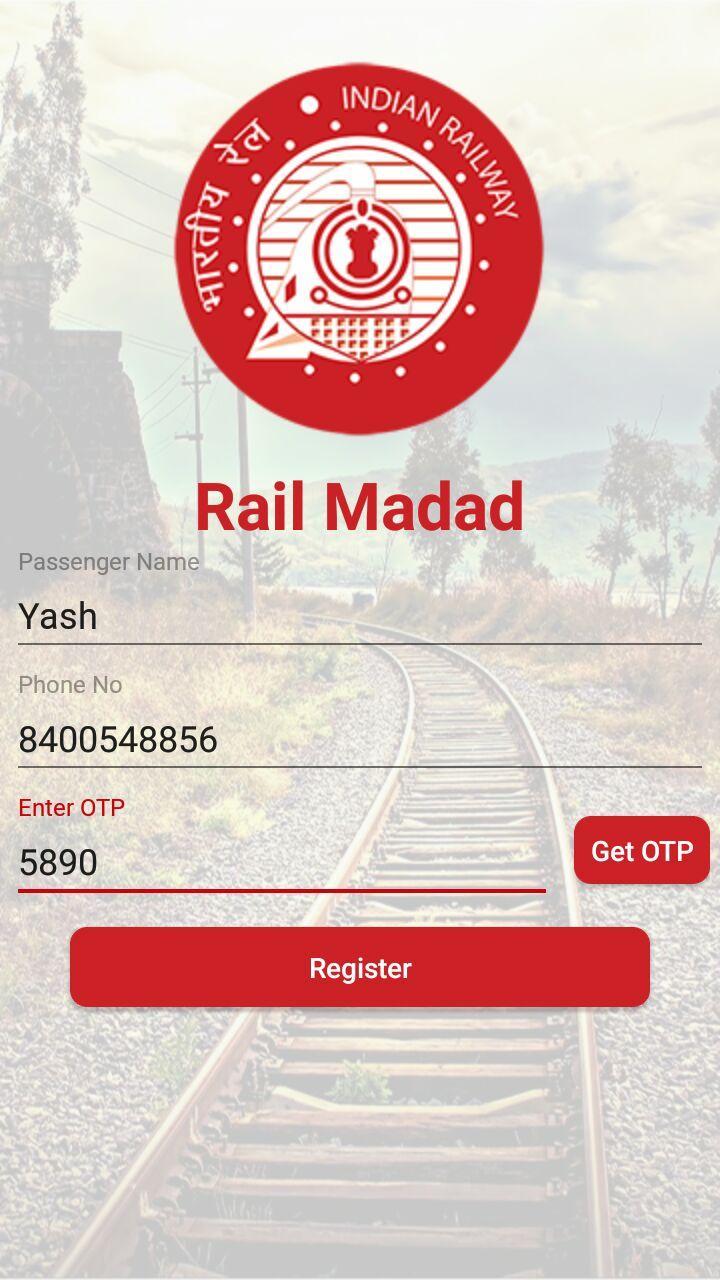 A page will open which consist of terms like train complaints, station complaints, track you complaint, any suggestion you want to give.
Select your option and upload your complaint.
You can track your complaint by click on "TRACK COMPLAINT" option on your app.
How to register through SMS
If you want to registers a complaint through SMS there is also an option, just message your complaint on a number.
To register just type "MADAD then space and after that your complaint" and then send it to 139.
You can even registered a complaint over a call by 139 (helpline number).
---