Are you looking for the Best free keyword research tool that attracts maximum leads for your brand? Moreover, the most important part of SEO is keyword research which can be used as user intent.
In this article, that you will come across interesting tips and tricks for keyword research. In short, it surely attracts maximum leads for your brand.
Let's start !
Best Free Keyword Research Tools and Techniques for your brand
Have you heard about the long-tail keyword, I am sure you definitely know its importance of how to use it. Longtail keywords tool are well known for their traffic generating characteristics.
Is ubersuggest tool is the best free keyword research tool for our brand promotion
Yes, those who belong to the SEO field, know the importance of ubersuggest, it is a free tool and shows you the complete information about your website or a blog.
In this tool, you can check your ranking keywords, and blogs or website ranking free of cost, and the best part of this tool is that it is easy to use, and can log in by your own email id.
Search Related Query
Search-related query is an advanced option to find the Best free keyword research tool. These tools will help you to find keywords that are related to the user's intent.
Here, you can check whether a keyword is good for your brand or not. Moreover, there are certain tools that may help you in discovering high-volume keywords.
When you visit SERP the first thing you do is to see at the bottom of the page see "search rated query" that many people do. In conclusion, here are some queries that help you out in getting huge traffic for your business.
For better keyword research refer "People also ask" section
The second step is to check out the middle of the SERP page you will see a block namely " People also ask" at this section you also find a number of keyword ideas that may generate huge traffic got your brand.
Refer Free Keyword Everywhere Tool
"Keyword everywhere" is the best free keyword research tool, as it shows you the keywords which have actual keyword volume extracting from google keyword planner.
Check the image given below,
You may get it from the chrome website, and make it an extension, whenever you search a query it shows you the related keyword along with its search volume.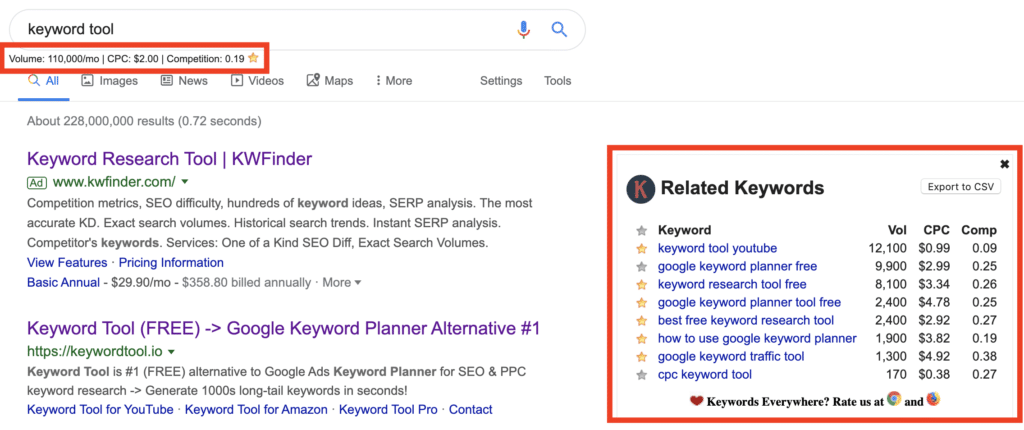 Criteria to follow for best keyword Research for maximum leads
Conclusion
In this article we have cover all tips and advice for free keyword research tool for your website. Moreover, I hope if you follow the above given steps, it will be really helpful for your business.
keyword research is one the best approach to get ultimate traffic for your brand. f the best ways to grow in any industry but it is also important to choose the right keyword for your brand. Therefore, to get maximum traffic, you must be aware of some important free keyword research tool techniques.
---
For more latest updates on the free keyword research tool refer to our new SEO blogs. Do not forget to subscribe to the page for more latest updates. http://learninggears.in/